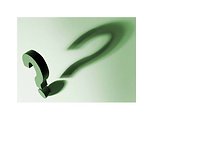 Frequently Asked Questions
Does Counselling Help?
People are often sceptical as to the usefulness of counselling, but I can now say with confidence that most people will have experienced some sort of a "shift" even after just a few sessions.
Does seeking counselling mean I am weak or mentally ill?
In my view, seeking appropriate help is a sign of strength and not of weakness. Just because we feel we need some help sometimes in our lives does not mean we are mentally ill - it's just a sign that we are human.
What is the difference between counselling and psychotherapy?
Counselling and psychotherapy, although two completely different terms, are both essentially the same thing. Both counsellors and psychotherapists provide a service for people who are looking for support and treatment for a wide range of mental health and emotional issues. Some experts claim that counselling tends to tackle problems at the time of the crises, whereas psychotherapy focuses on long-term, deeply embedded psychological problems. However, this is not universally agreed and you are advised to contact professionals personally to find out more about how they work.
What sort of issues are appropriate for counselling?
Counselling can be helpful with a wide variety of issues that many of us experience in life. These may include some of the following: Anxiety, stress, grief, bereavement, depression, low moods, relationship difficulties, isolation, self-harm, feeling of pointlessness, low self-esteem, transitional issues, stages of life. We may need support during times of crisis or through important life changes. If you are unsure whether counselling may be appropriate for you, then that is something that can be discussed during our first meeting.
What does it mean to use drama and movement in therapy?
My use of drama and movement in therapy means that alongside talking therapy at times, we will also stand up and move around the room connecting to our bodies, immersing ourselves into the environment and feeling in tune with it. I might be telling you stories and we will enact in a simple way, not for audience and mostly without using words, a character or characters in those stories. The story, which is essentially based on human life difficulties and issues, (for example fears of the unknown in the red riding hood story etc.) will be the means by which you can safely act out your own feelings and difficulties, and this can often, and sometimes 'as if by magic', will bring about a shift or a transformation. I will consult you before applying any drama therapy methods and that would be only offered if you are up for it. For more information on this click
The Sesame Institute
.
Will this approach work for me?
All the evidence suggests that the crucial factor in therapeutic change is the relationship between the client and the therapist. You might therefore consider how you feel about seeing me, from what's on this website. But meeting me in person might be needed to be sure my approach is right for you.
Is your counselling service confidential?
Yes, the sessions are completely confidential. The only exception to this would be if you or someone else were considered to be at serious risk. In the rare event that I break confidentiality, this is done where possible with your consent, and only to other professionals who absolutely need to know, e.g. GPs etc.
Do you provide a drop in service?
No
, sessions are by appointment only.
How do I make an appointment?
You can either
email me
or you can ring me on 07855891428. If I am not available please leave a message and I will call you back. I can usually arrange to see you within the week if I have a time available that suits you.
What are your working hours?
Appointments are available between 08.00am – 08.00pm, Monday to Friday and 10am-4pm on Saturday.
How long does a session last?
50 minutes.
How many sessions will I need?
Everyone's situation is different. At the assessment session I will give you my prediction as to how long the therapy might take. You will be free to end counselling whenever you like.
Do I have to commit to a specific number of sessions?
No
. You only need to commit to what you experience as being helpful to you.
Do I have to make a decision straightaway?
No. Our first meeting is an opportunity for us to begin to think about the issues you are bringing in and for you to ask any questions you have for me. It is a 'mutual assessment', if you like. I will be able to tell you if I think I can help and I would recommend that you take some time to consider your impressions of the session and how you feel about working with me before you make any decision.
How frequent will the sessions be?
The usual frequency is
once a week
. We can discuss this at your assessment session.
How much do you charge?
My current fees are
£50
a session.
Where are you based?
I am a counsellor based in Central London working from two locations; one 2 minutes walk from Oxford Cricus and another in West London, convenient to choose if you live/work in either Hammersmith or Fulham area. You will find the full addresses and the location map links on the
Locations and useful links page
.
And one last question that is not asked frequently enough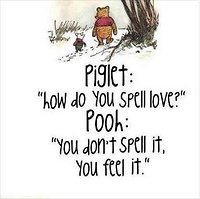 If you are looking for a counsellor in Central London,near Oxford Circus or in West London in Fulham and Hammersmith and you're interested in my approach, please call me on 07855891428 or email me