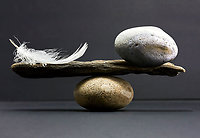 Initial Assessment
I am a counsellor and psychotherapist based in Central and West London, near Oxford Circus and in Hammersmith and Fulham. I offer an initial session, at which you would be able to tell your story or what has been bothering you lately, and I will figure it out weather I would be able to help you or I would need to refer you to someone else. At this initial session, you will also have the chance to talk over your expectations and hopes, and get a sense of how it feels to talk about your life, with me listening. We would discuss the times and frequency of the sessions, and the counselling terms, and I will be happy to answer all your questions, and address any concerns and doubts. Then you can have a think about it, and tell me if you would like to embark on this journey with me.
Instead of seeing the rug being pulled from under us, we can learn to dance on the shifting carpet. Thomas Crum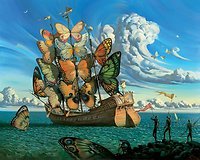 Open-ended Counselling and Psychotherapy
I offer open-ended counselling for as long as you need it, and the time taken depends on the goals you have in mind. In my experience, defining your goals clearly, and then assessing progress towards these goals at agreed periods (usually every 6 sessions) works the best. The usual set up is that we meet once a week at an agreed time, for 50 minute sessions. I may give you some 'homework' but it is up to you to do it or not.
The Ending
As in every relationship in life, when ending therapy, it is very important to ensure that you will not be left with unfinished business. For this reason, I place a great emphasis on the need to have at least one session dedicated to that process. In some cases this can require a longer period of time, so it will be embedded in the contract that the therapeutic process will come to a close in a satisfactory and timely manner.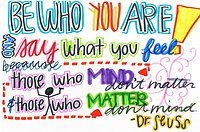 Using Drama, Stories and Art
There are many counselling tools to be applied in the therapeutic process. Drama and movement as part of the Sesame approach are one such tool kit which I use in my counselling practice. (See
www.sesame-institute.org
) Yet I am conscious that many people might not find the idea appealing so I will leave the decision whether to 'venture' into this mode of expression to you. I would suggest starting with the talking mode, and when it feels safe and you are ready I may introduce other elements.

PAYMENT
The fee per session is £50 payable at the end of each session by cheque or in cash.For longer term clients payment can be made by bank transfer as well.
TIMELINE
Counselling is carried out on a 'once a week' basis;

Sessions last 50 minutes, start on the hour, and end at 10 minutes to the next hour;

A session cancellation notice is required to be given not less than 48-hours prior to the scheduled session time;

Counselling is open-ended and can be terminated upon giving a notice both by client and counsellor allowing for at least one ending session.
Confidentiality
The content of the counselling will be kept in strict confidence and shall not be disclosed to anyone except for the clinical supervisor.*

*Exceptional circumstances may arise which might give the counsellor good grounds for believing that the client will cause serious physical harm to others or themselves. In such circumstances, the client's consent to a change in the confidentiality agreement will be sought when possible, unless there are also good grounds for believing the client is no longer able to take responsibility for his/her own actions. The decision to break confidentiality will be made only after appropriate clinical consultation with the supervisor.
If you are looking for a counsellor in Central London, near Oxford Circus or in West London in Fulham and Hammersmith, and this way of working appeals to you, please call me on 07855891428 or email me